Colony Matron is a Unit.
How to Get
Edit
This card can be obtained by winning matches during it's promotional period, otherwise it can be crafted.
Strategy
Edit
Nothing here yet!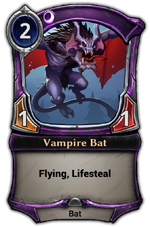 Colony Matron is the third promotional card of Omens of the Past, after Kosul Brigade
. For a limited time after October 20, 2017, a player's first PvP win of the day earned one copy Colony Matron.
References
↑ DWD News - Promo Card: Colony Matron