Foothills Alpha

Set
Omens of the Past
Type
Unit
Subtype
Beast
Cost
3
Req.
Attack
2
Health
3
Rarity
Common
Foothills Alpha is a Unit.
How to Get
Edit
This card can also be obtained from Omens of the Past Card Packs. Diamond Chests and Omens of the Past Card Packs can give Premium versions of this card.
Strategy
Edit
In draft, since this will be generally ignored, if you pick up a Mating Call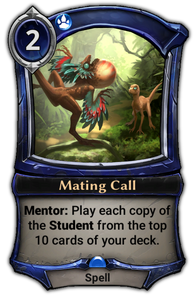 first pack, you can just pick a ton of these and then flood the board with them using Mating Call.
In constructed, there are multiple better cards to play than this. Tundra Explorer
is strictly better except for the type, and Ravenous Thornbeast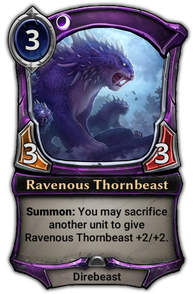 is a strictly better version of the card in

.
This card art is used on the promo "Dire Wolf" card for clank, which was given out Gencon 2016. As listed here.