North-Wind Herald

Set
Base
Type
Unit
Subtype
Elemental
Cost
6
Req.
Attack
3
Health
2
Rarity
Uncommon

Flying
Free if you played two spells this turn.
North-Wind Herald is a Spell.
How to Get
This card can also be obtained from Card Packs. Diamond Chests and Card Packs can give Premium versions of this card.
Strategy
Nothing here yet!
Notes
Part of an incomplete cycle with Infernus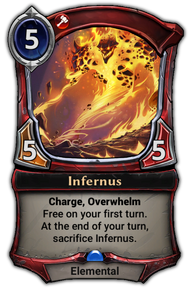 , Armorsmith
, Lurking Sanguar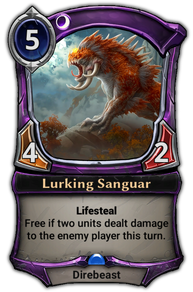 .
Artist
Ad blocker interference detected!
Wikia is a free-to-use site that makes money from advertising. We have a modified experience for viewers using ad blockers

Wikia is not accessible if you've made further modifications. Remove the custom ad blocker rule(s) and the page will load as expected.