North-Wind Herald is a Unit.
How to Get
Edit
This card can also be obtained from Card Packs. Diamond Chests and Card Packs can give Premium versions of this card.
Strategy
Edit
By playing 4 Unstable Form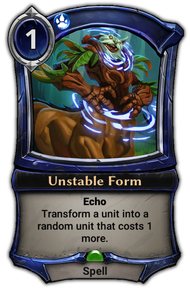 s on North-Wind Herald the turn after you play him (see Notes), you can "cheat" out an early Scourge of Frosthome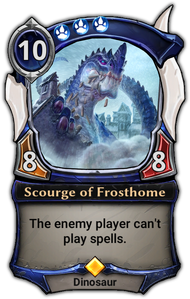 .
While North-Wind Herald is free, it has no influence requirements.
On the turn you play North-Wind Herald for free, playing Unstable Form on it will transform the Herald into a 1-cost unit. However, it will resume being a 6-cost unit the turn after it's played. Playing the Unstable Form as your first spell played will then transform it into a 7-cost unit.
North-Wind Herald is part of a cycle with East-Wind Herald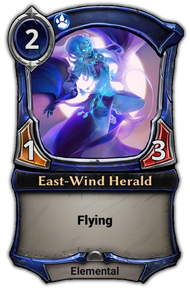 , West-Wind Herald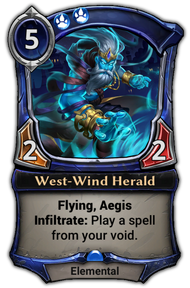 , and South-Wind Herald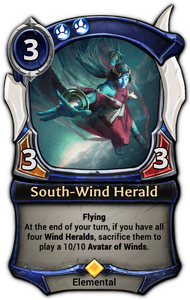 .
North-Wind Herald is part of an incomplete cycle of Unit cards in The Empty Throne which are free under specific conditions.
These cards are: Lurking Sanguar, Armorsmith, Infernus and North-Wind Herald.
Sand Warrior may be the fifth card in this cycle. It is a Time card with no power cost, with the 'condition' of having 3 or more Time influence. However, it does not share the similar text of the other cards.