Oathbreaker is a Unit.
How to Get
Edit
This card can be obtained by winning matches during it's promotional period, otherwise it can be crafted.
Strategy
Edit
Play with other Lifesteal (i)Lifesteal:
When this deals damage, you gain that much

. cards, and use cards that buff your units during combat such as Finest Hour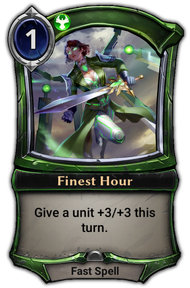 and Rapid Shot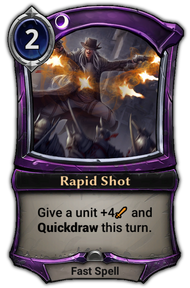 to protect against blocks and to get more value out of that Lifesteal ability.
This unit buffs itself when it attacks.
Oathbreaker was originally available as a reward for Distant Lands, the third Promo quest of The Empty Throne. [2] For a limited time, a player's first PvP win of the day earned one copy each of Alpine Tracker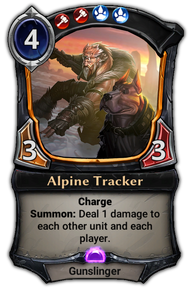 and Oathbreaker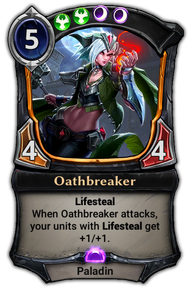 .
References
Edit
↑ DWD News - Eternal: Distant Lands! 8 New Languages!
↑ Steam News - Distant Lands - 1.20 Patch Notes