Permafrost is a Curse.
How to Get
Edit
This card can also be obtained from Card Packs. Diamond Chests and Card Packs can give Premium versions of this card.
Strategy
Edit
Permafrost should be used as a form of cheap removal. While it doesn't remove the unit entirely it will make it so any unit without Endurance (i)Endurance:
Ready's on each player's turn, and can't be stunned or exhausted by spells or effects. can't attack or block, and it can deal with annoying creatures like Dawnwalker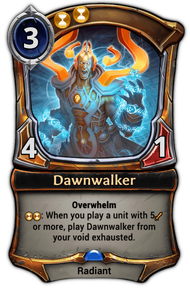 to keep them from recurring.
Created By
Edit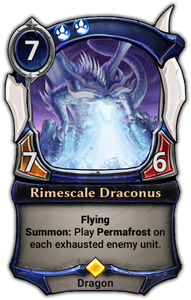 Units with Endurance are unaffected and can't be targeted. If a unit gains Endurance, such as through Infinite Hourglass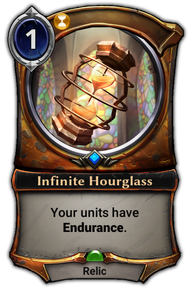 , Permafrost will be removed.
Permafrost is also considered an Attachment and can be killed by cards like Furnace Mage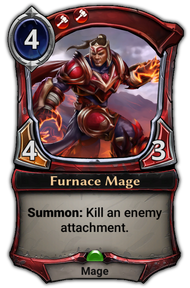 and Passage of Eons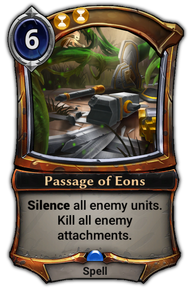 .
When Permafrost is removed, the unit can attack and block immediately.