Permafrost

Set
Base
Type
Spell
Subtype
Curse
Cost
1
Req.
Rarity
Uncommon

Stun the cursed unit (for as long as it is cursed).
Permafrost is a Curse.
How to Get
This card can also be obtained from Card Packs. Diamond Chests and Card Packs can give Premium versions of this card.
Strategy
Permafrost should be used as a form of cheap removal. While it doesn't remove the unit entirely it will make it so a creature can't attack or block, and it can be used to deal with annoying creatures like Dawnwalker
.
Notes
Units with Endurance are unaffected and can't be targeted. If a unit gains Endurance such as through Infinite Hourglass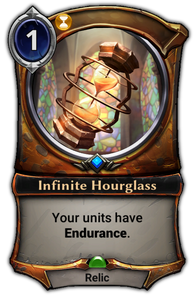 it will be removed.
Permafrost is also considered a Attachment and can be killed by cards like Furnace Mage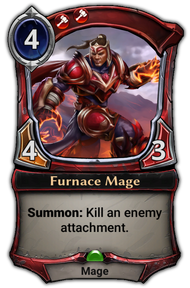 and Passage of Ages 300x300px.
When Permafrost is removed, the unit can attack and block immediately.
Artist
Ad blocker interference detected!
Wikia is a free-to-use site that makes money from advertising. We have a modified experience for viewers using ad blockers

Wikia is not accessible if you've made further modifications. Remove the custom ad blocker rule(s) and the page will load as expected.