Pilfer is a Spell.
How to Get
Edit
This card can also be obtained from Card Packs. Diamond Chests and Card Packs can give Premium versions of this card.
Strategy
Edit
This card is especially good after your opponent uses a Warcry (i)Warcry:
When this attacks, the top unit or weapon of your deck gets +1/+1. effect, or uses Second Sight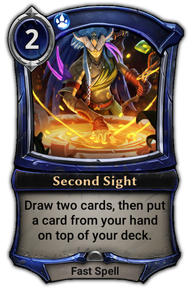 or Nesting Avisaur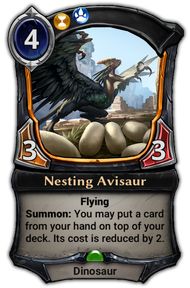 to put a card on top of their deck, as it can steal something of value from them.
Drawing the enemy's cards from their deck counts as stealing it. When you steal a card, you remove its required Influence.
This card's art was first shown to announce the closed beta. [1]
References
Edit
↑ April 15, 2016, DWD News - Eternal Wallpapers. (Note: This page has since been removed, archive).