Reinforce

Set
Base
Type
Spell
Subtype
Fast Spell
Cost
2
Req.
Rarity
Common

You gain 4

.
Reinforce is a Spell.
How to Get
Nothing here yet!
Strategy
You would play this in a deck with a lot of Relic Weapons or with cards like Plated Demolisher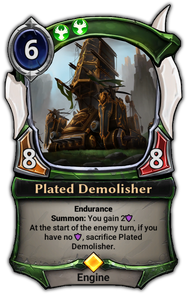 . Alternatively you could use this as a sort of life gain card.
It being a Fast Spell means your opponent could waste a Torch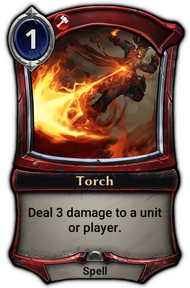 on your face instead of one of your units in a really close match, and you could use this to save yourself or to "reinforce" a precious Relic Weapon.
And being a Fast Spell you could play this at the end of an opponent's turn while they have no Power to avoid a Backlash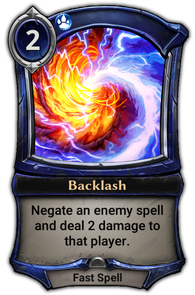 .
Notes
Artist
Ad blocker interference detected!
Wikia is a free-to-use site that makes money from advertising. We have a modified experience for viewers using ad blockers

Wikia is not accessible if you've made further modifications. Remove the custom ad blocker rule(s) and the page will load as expected.