West-Wind Herald is a Unit.
How to Get
Edit
This card can also be obtained from Card Packs. Diamond Chests and Card Packs can give Premium versions of this card.
Strategy
Edit
Use West-Wind Herald to draw more cards by replaying Wisdom of the Elders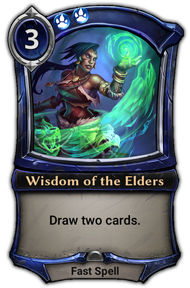 or Channel the Tempest
for some serious card advantage.
Copy West-Wind Herald with effects like Sunken Tower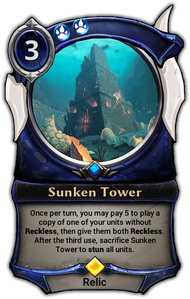 to reuse its ability. This can be potent with spells such as Mirror Image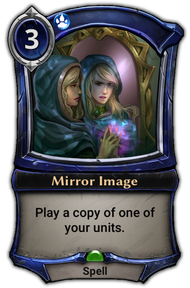 — by targeting West-Wind Herald with the replayed spell, you can do the same again the following turn with the copy's Infiltrate (i)Infiltrate:
This does something the first time it hits the enemy player., creating a loop of potentially endless West-Wind Heralds.
West-Wind Herald's Infiltrate plays the spell for free.
Part of a cycle with East-Wind Herald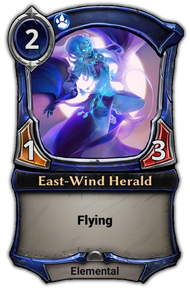 , North-Wind Herald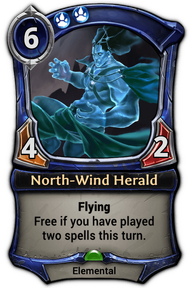 , and South-Wind Herald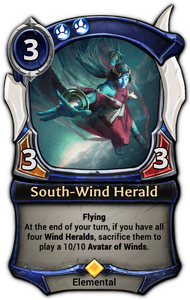 .